In Saint-Malo, the Mercure Balmoral Hotel offers a wide range of rooms, including double superior rooms.
Saint-Malo, an unusual and very touristy city, will attract you for its high tides, its Film Festival and its architectural heritage. Coming to MERCURE Balmoral is very easy as we thought about your comfort by choosing the location of the hotel near the train station in Saint-Malo. Fully modern and decorated, you'll find one of our 77 rooms that suits you. Our superior rooms are primarily spacious and illuminated rooms and measuring 24 square s.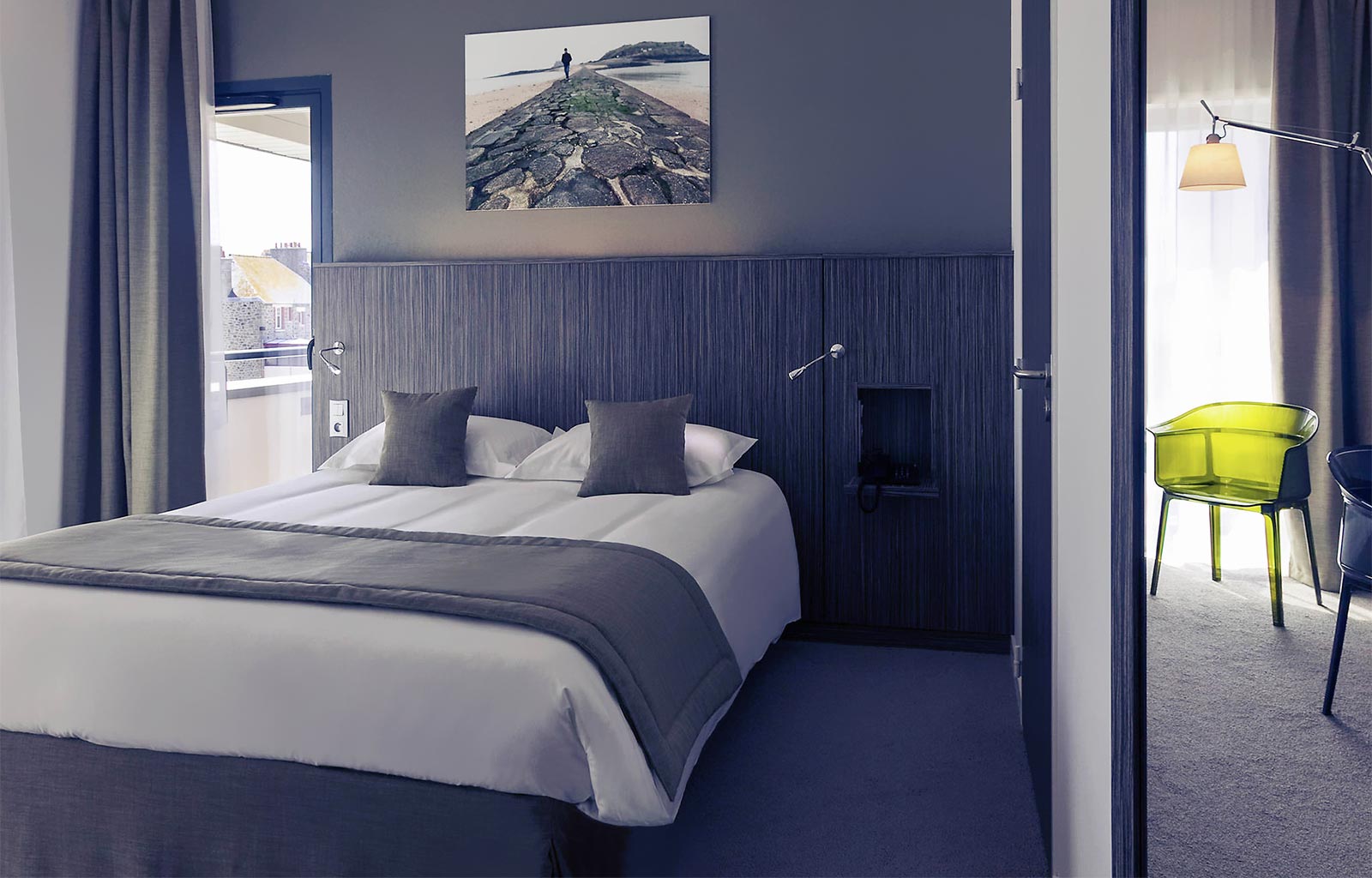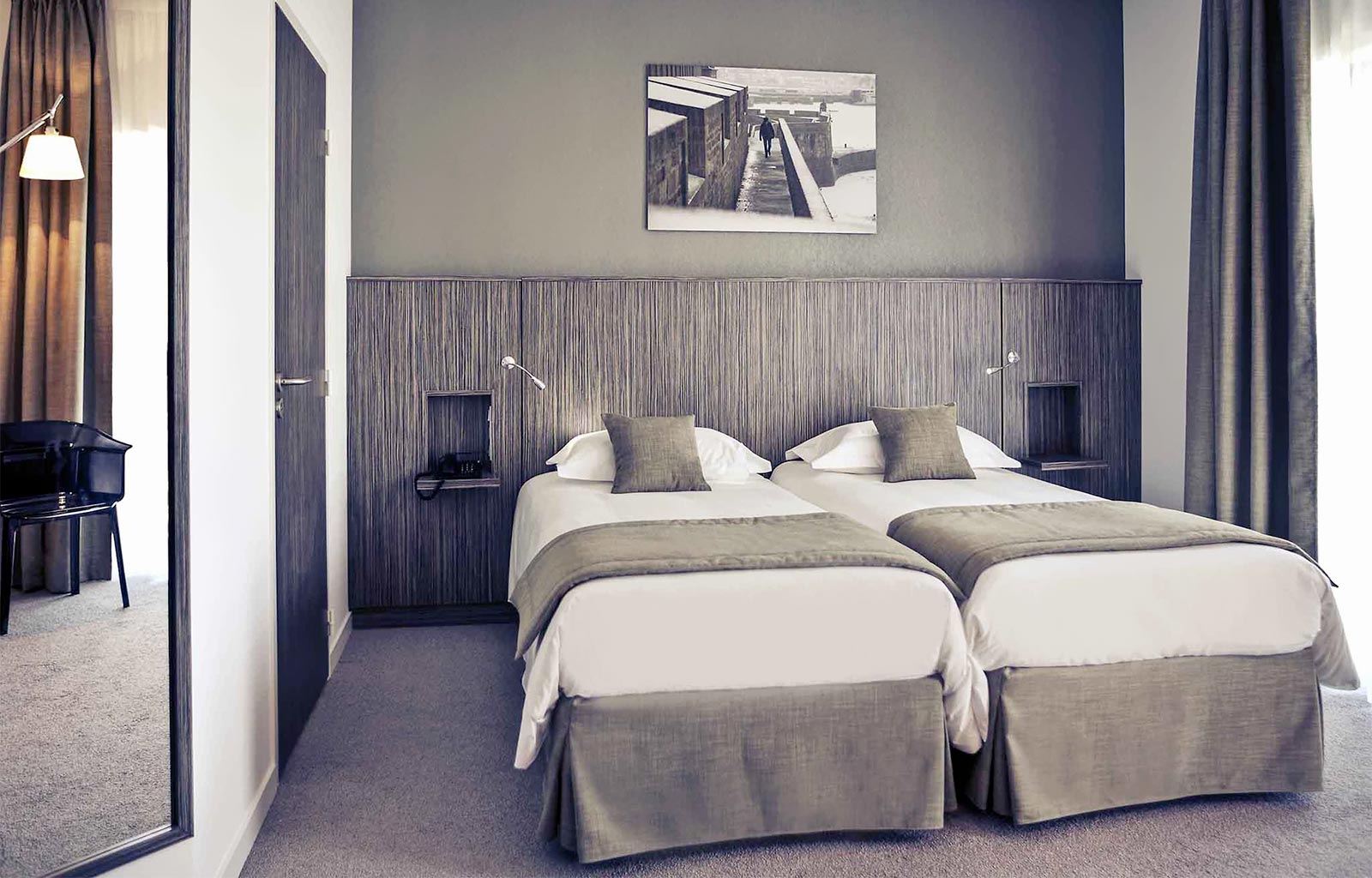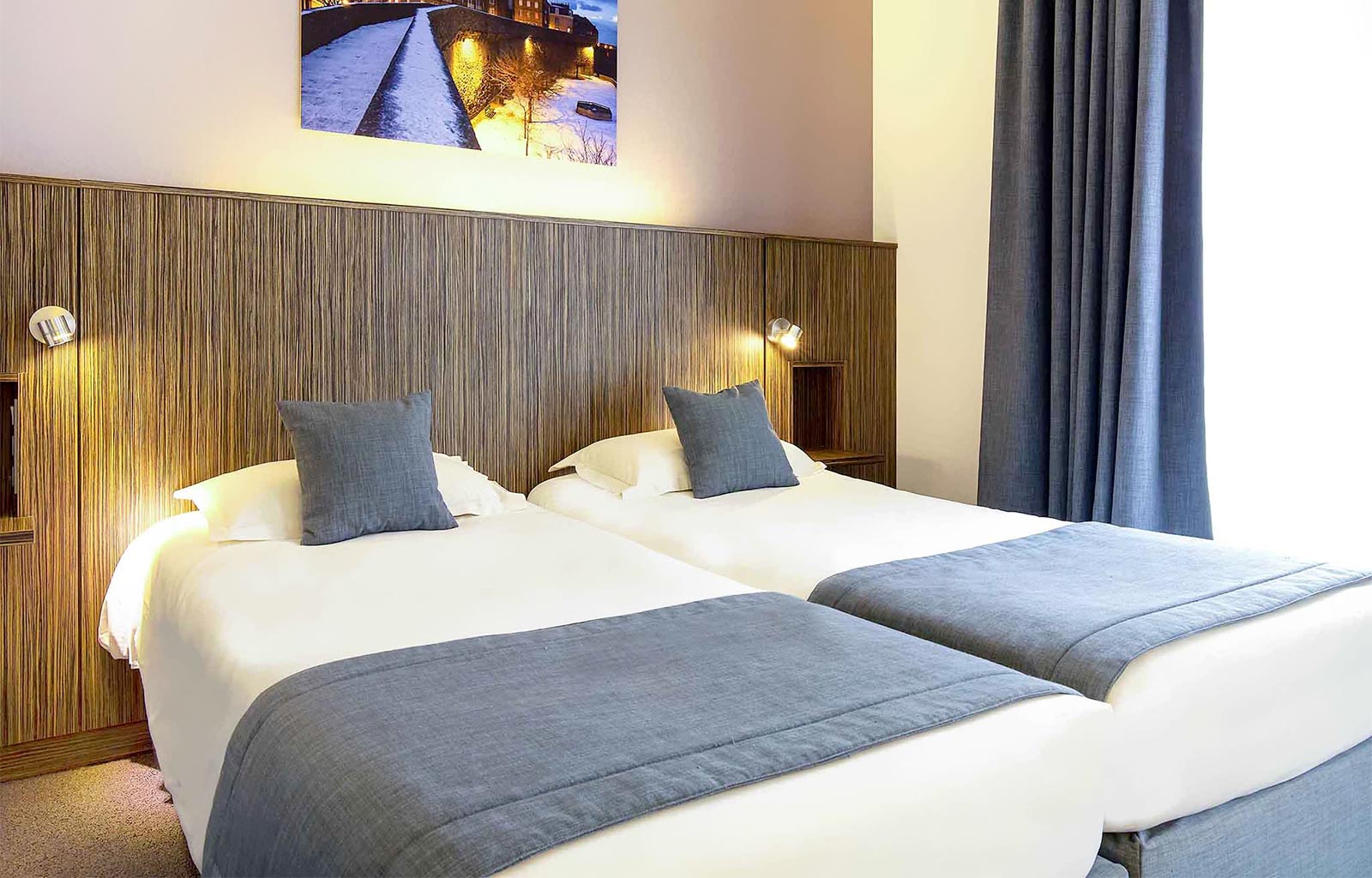 All the modern comfort is at your fingertips' disposal in these new double rooms : working desk, wifi connection, free national phone calls, soundproofing, airconditioning, thermostatic regulator and magnetic locks. As to the television, its navigation is customisable in every one of our rooms.
For a family stay, we freely offer beds which are designed for young children. You may otherwise choose one of our family rooms. You can also opt for a family room. You can book your stay in Saint-Malo now and come to the Balmoral Hotel for a weekend in love, family, friends and even business thanks to our seminar room rental offer.